ASLIN INDUSTRIES' PART NUMBER: TPD0300SR-SS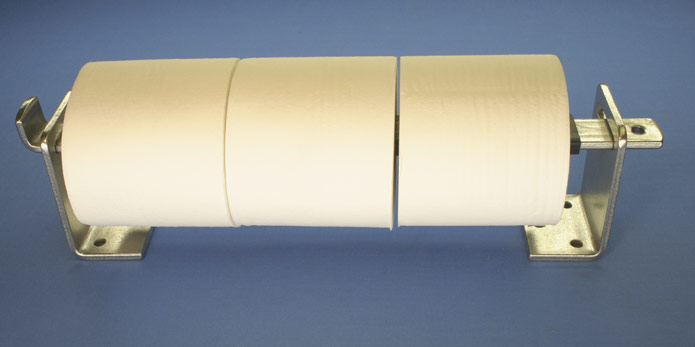 Three-Piece, Three-Roll, Stainless Steel Dispenser without paper
shows mounting hole spacing. The TPD0300SR-SS dispenser is
provided with the Slow-Rolling, Narrow-Bar, with Neoprene Friction
Sleeve shown in the foreground. Interchangeability of the different
Lock-Bar styles provide three different dispenser configurations.

Three-Piece, Three-Roll, Slow-Rolling, Narrow-Bar, with Friction
Sleeve, Stainless Steel Dispenser. A.D.A. COMPLIANT! Designed
to adjust to wall-stud spacing or partition installations with six close-
spaced holes for up to 5/16" diameter screws. Slow-Rolling Bar with
Friction Sleeve allows unrestricted dispensing of paper, but reduces
free-spooling and wasteful stripping of rolls. 3/8" diameter hole in bar
for lock. Lock not included. Overall length X width approx. 19" X 3".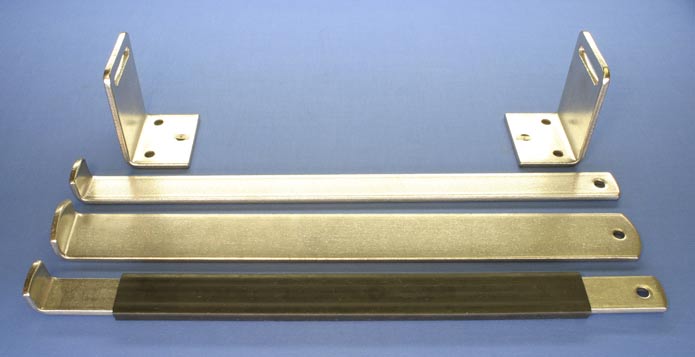 ASLIN INDUSTRIES
2900 COLORADO AVENUE, NORTH BEND, OR 97459 USA
PH: 541-756-1100 * FX: 541-756-4077
Email